Meesha is very special to me, she gives the sweetest kisses to anyone around her. She is very playful with my cat and my dog, it's as if she didn't notice they were ten times her size. Even at her age, she is still as playful as ever, running like crazy and making little "dooking" noises wherever she goes. Her best friend is a little stuffed animal weasel named Runner that she loves to wrestle with. I also take her on walks in the park, which never fails to catch the eye of curious by-standers, who sometimes stop their car to pet her and ask tons of questions. She spreads the knowledge of ferret fun everywhere she goes, just by being her own fun little self!

She is my first ferret. I decided to get her seven years ago, because her previous owners couldn't take care of her anymore, so she is a rescue.

Her personality is sweet and energetic! She will instantly love anyone willing to be her friend and cover them in kisses, she is very affectionate. She knows a few tricks: standing on two hind paws (like a meerkat!) and "roll over". She would do anything for her little treats or a little cube of watermelon. Her favorite game to play is "Whack-a-ferret" she will scurry under the blankets as my cat tries to pounce and find her. Ferrets live around 7 to 9 years, she is not so young anymore, but just as active and playful as when I first got her!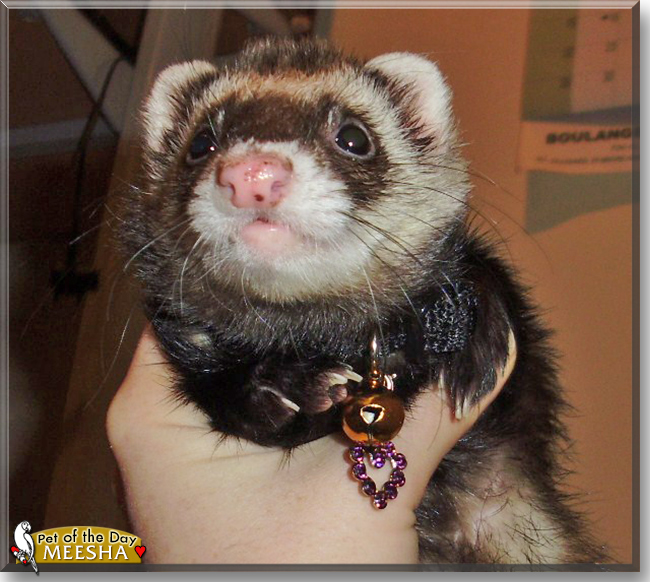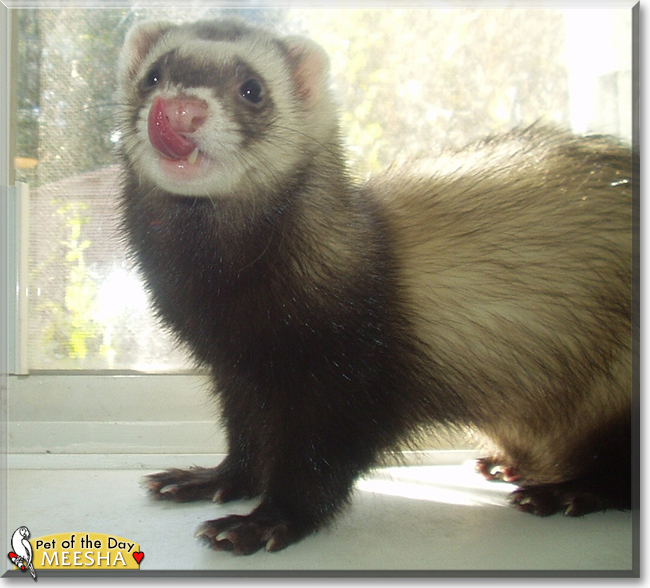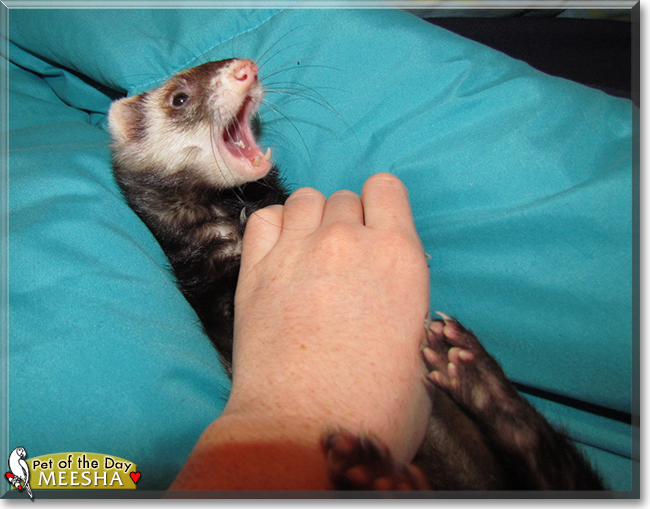 ---
Talk about Meesha in Pet Talk!