This is Misty, she is a Netherland dwarf bunny, and she's only just turned eight months old. I adopted her when she was only six months old, so she was still a baby, though as big as she was going to be. When I first got her, she was quite shy and didn't like to be held or petted, but once I had her settled into her new home she became quite an attention seeker.

Now Misty loves to be held and cuddled, and adores being petted. She is very soft to the touch. She sometimes sleeps in my bed, but other times she sleeps in her own little house. She loves being around children and other people, especially if it gets her lots of cuddles and kisses. She currently lives with me in Canada, she absolutely loves to munch on carrots, she gets at least three slices of carrot a week, since she can't have too many.

Her favorite games are chasing her ball around, she also loves to run around my room and jump over things. I love her very much!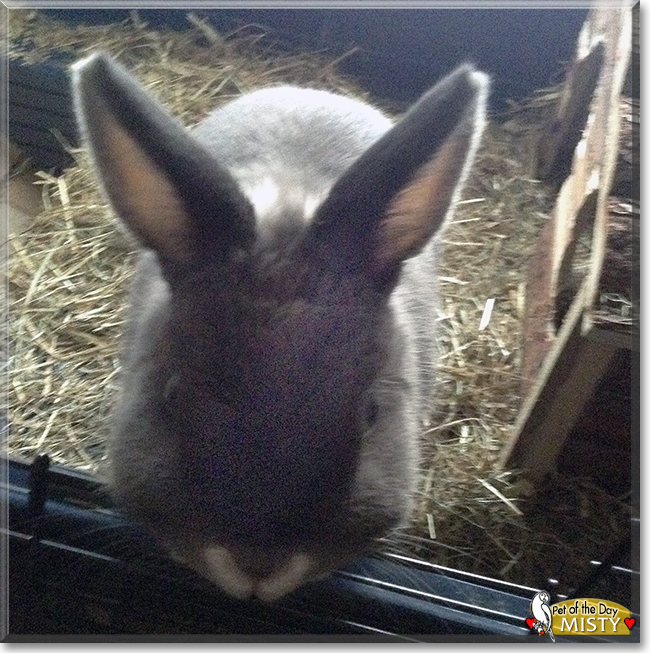 ---
Talk about Misty in Pet Talk!