Hello! This is Raito. His name came from an anime called "Death Note." He likes to be cuddled and getting petted a lot. Especially when you give him a treat, you can touch him anywhere. Raito likes to run around and play a lot. Whenever he's outside he likes to get chased and he binkies a lot.

He always uses a cute face whenever he wants a treat. Which sometimes I can't handle and I just give in. I give him treats two or three times a week. When I give him treats he gets really happy. Sometimes he takes it and runs away which I find very cute! He runs away because he think I might take it away from him.

He knows some tricks like when I call his name he comes to me, when I tell him to jump up he jumps, or when I tell him to stand up he stands. He is also potty trained. It took me a week or two to teach him a trick, which sounds easy and quick but it's not. The potty training was the hardest for me because he would not listen.

In the end, I love my rabbit. No matter how much trouble he gets into, I could not live without him.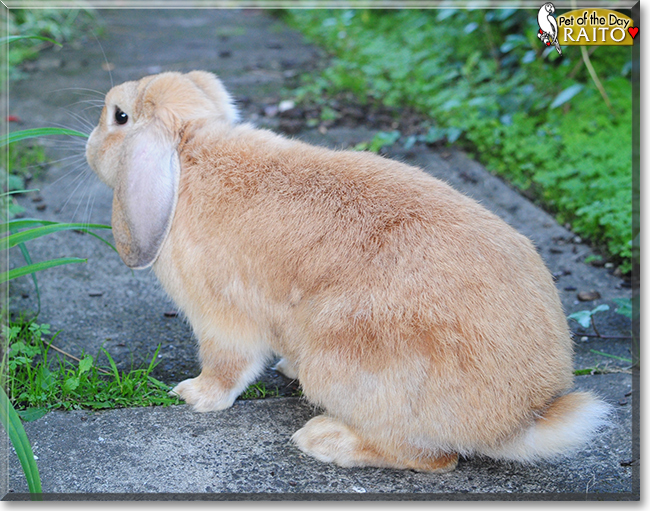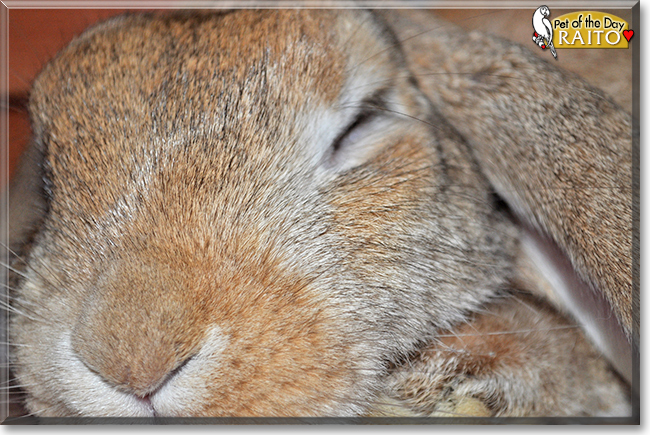 ---
Talk about Raito in Pet Talk!