About Italia
Pets:

My first pet was a chihuahua and now i have 2 chihuahua's and my cat Momo!
Location:

Alberta, Canada
Biography:

i was never much of a cat person, but when i met momo i loved him so much! I instantly became a cat lover!
Interests:

Playing with momo and his new laser, taking my dogs for a walk.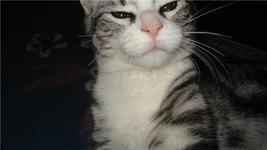 Momo and Italia

Total Posts
Total Posts

6
Posts Per Day

0.00
Albums
Total Albums

1
Total Pictures

3
General Information
Last Activity

06-12-2009

01:35 PM
Join Date

03-12-2009