Here is one of the horses I ride and love. His barn name is Teddy and his show name is Theordorable. He is a Welsh Pony. He is 11'3 hands. He is thirteen years old. He is very special to me because he is a small pony but he can jump high. We had some ups and downs but we love each other. He was my first pony to ride and I learned so much on him. When he was bought, he was so scared of everything, he had to go be trained at a police horse stable because he was scared of everything.

After being trained for a couple months he changed, and he seems like a whole new pony. But after eight years you think wow, how good is that pony! He changed my life and I thank him for that. The highest he ever jumped was close to 4 feet, which is great for a Welsh pony only 11'3 hands. He is amazing.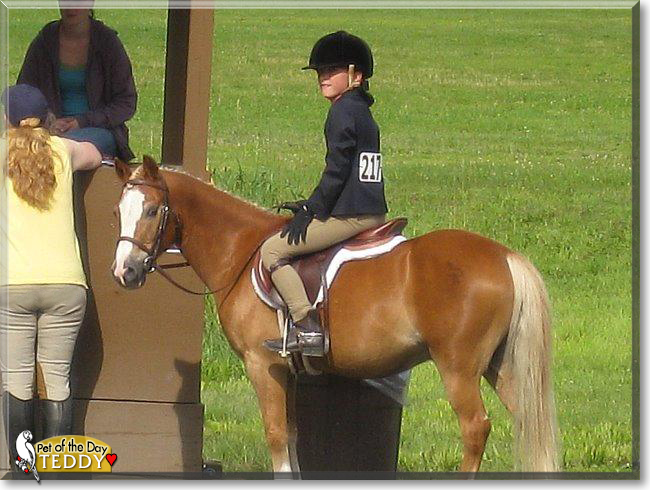 ---
Talk about Teddy in Pet Talk!