This is my cute little creature! Her name is Busya, and she is a lovely hooded rat - that's what they call her markings! Busya is the kindest animal in the world.

She is a small adorable creature, which prefers human's company to the company of other animals. It's impossible to constrain a smile while Busya is sitting in front of the door of her cage and waiting for a person's attention. She loves her little treats, and basically will eat anything you want to share with her! She will ride around on my shoulder sometimes, and yes, those whiskers do tickle when they brush my cheek! She is a sweetheart, and a great pet, and I love her!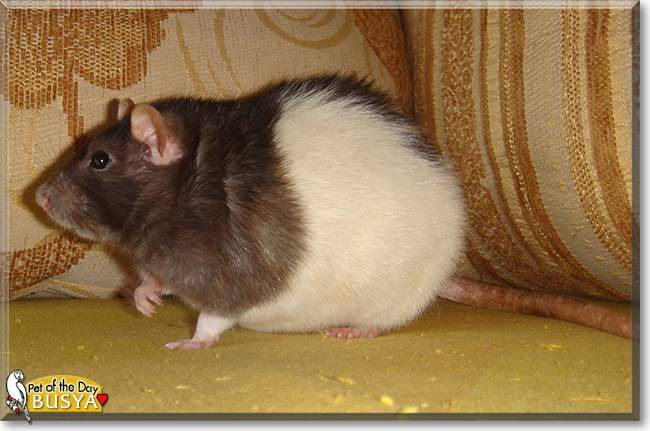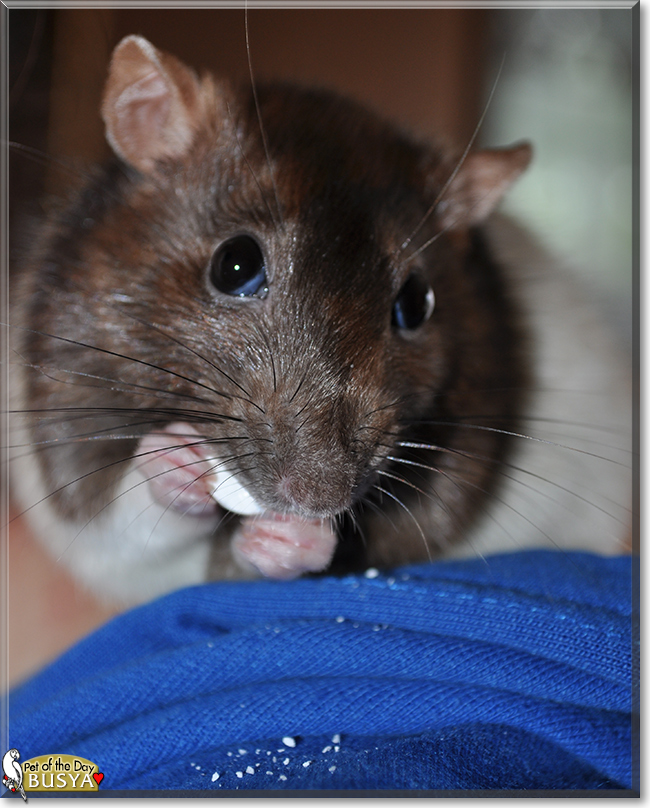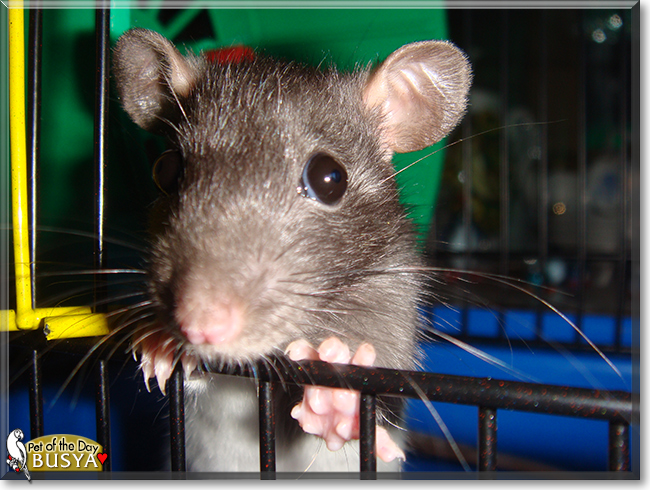 ---
Talk about Busya in Pet Talk!