Hi, here you can see my horse Dolfino. He is fifteen years old but still very fit. His species is German riding horse. He has so many special things that I can't tell you about all of them but only the most important ones. The first one is his colour, which is golden. His mane and tail are white. So he is a palomino. I love this colour a lot. Moreover I like him because he forgives me all of my mistakes and always comes when I call him on the pasture. He never bites or snaps; so he is a very gentle horse.

His favorite food is apples. He always puts his nose into my pocket and looks for some apples. Every day with him is fun. I think he is a handsome horse, isn't he? Anyway, he is a very special pet for me. I hope you like my horse as much as I do!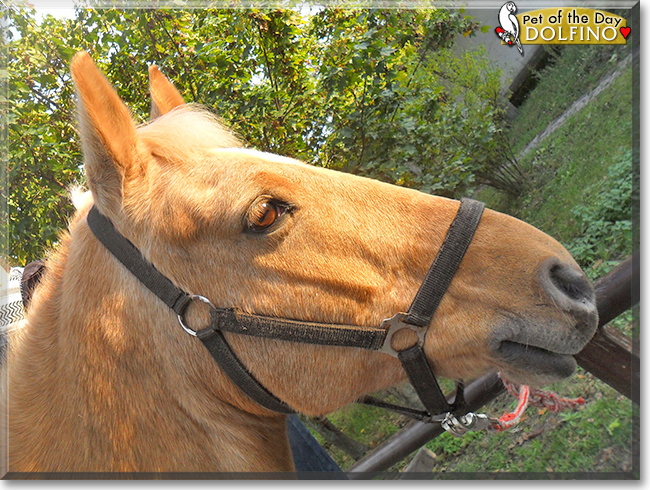 ---
Talk about Dolfino in Pet Talk!