My horse is special, because she is really clever and beautiful horse. Savana lives with a herd of other horses. She is like nanny for all the young horses, especially for foals and fillies. Savana also is independent horse with her own persoanlity. She doesn't like anger, so Savana is peaceful horse. So she keeps the youngsters peaceful, too!

Savana loves people, but sometimes her behaviour is just curious. Once Savana threw me out of her stall. She strongly pushed me with her nose, and I just fell out through the doors. I had no idea why, and she hasn't done it since! Savana is show jumping horse. She participates in competitions of show jumping and Savana has won the first place cup. Savana is friendly horse, and I love her.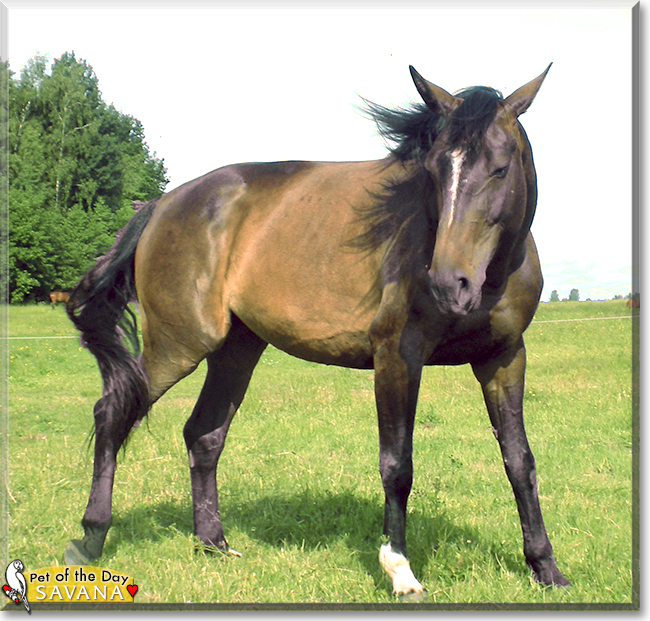 ---
Talk about Savana in Pet Talk!