This is Écaille (French for tortoiseshell), but we call her Scale for short. Scale is a simple hen we bought in a big effort for raising chickens, but she has a big personality! She is very friendly and nice for a hen.

When you go in the garden, she runs towards you, often hoping you have a tidbit for her. Scale dislikes insects, she prefers flowers, bindweed especially. It's easy to catch flowers, especially because she is very tall even for her breed - she is a Brahma chicken! She is more than 45 inches high, which happens to be above my knees in height! The male is even taller! She is a very pretty big hen, the largest in the henhouse, but she is not the leader. She does not use her size to bully the others.

Scale has a friend named Opal, who is a Gournay chicken, but Opal is much smaller than she. That's her in the last picture with her. Size doesn't prevent friendship! Scale is a very special lady!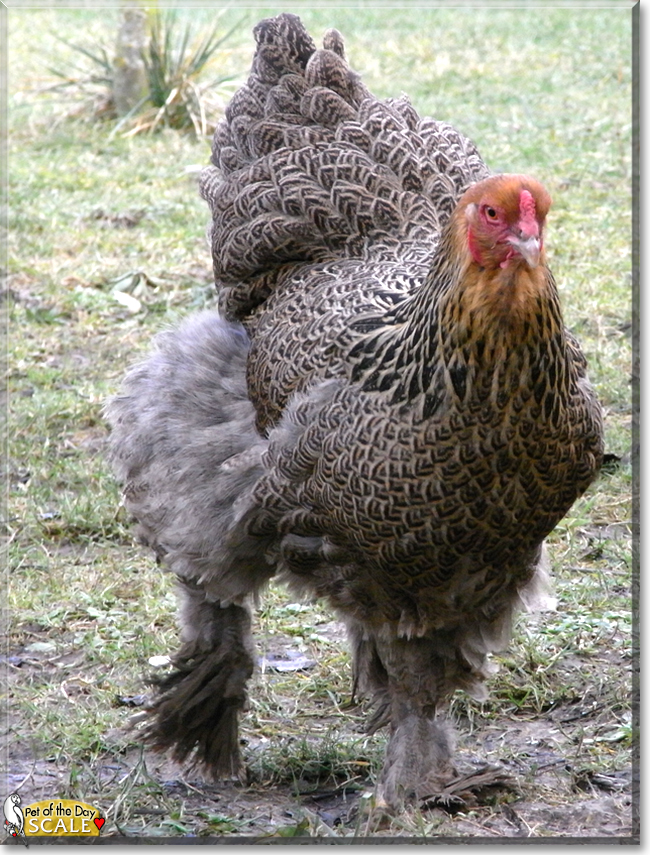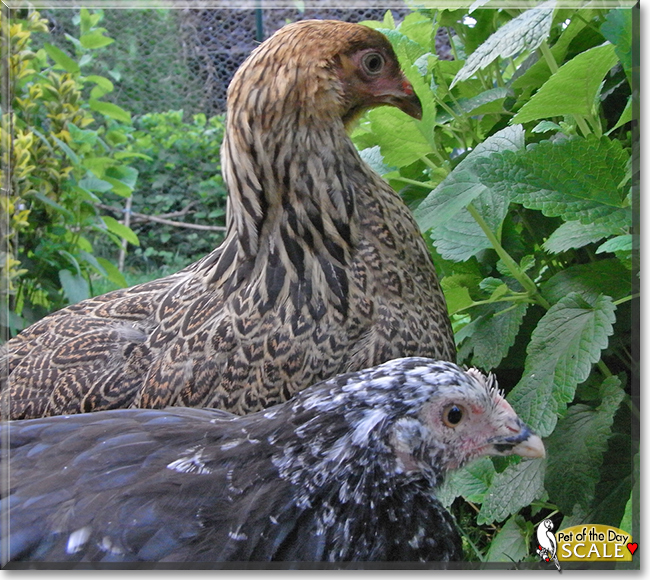 ---
Talk about Scale in Pet Talk!