Her name is Doringa and she's a Haflinger-Arabian horse. Doringa is one of my mares and she lives in our own stable. She is the daughter of my Haflinger mare and I raised her by myself from the very first day. Her father was an Arabian.

Mainly I'm riding dressage with her, of course she isn't that good like other big horses, because she's only a pony, but she always tries very hard. Last year considered selling, because she was angry with other horses and kicked them, but now she's changed so much and is better with other horses and is well behaved when I'm riding her. I only ride her without a bit and she is very good about it. She can also do some tricks.

She loves my other horse, a P.R.E. ( Pure Raza Espanola) mare, a spanish horse. She's the only horse Doringa really likes. I love Doringa very much.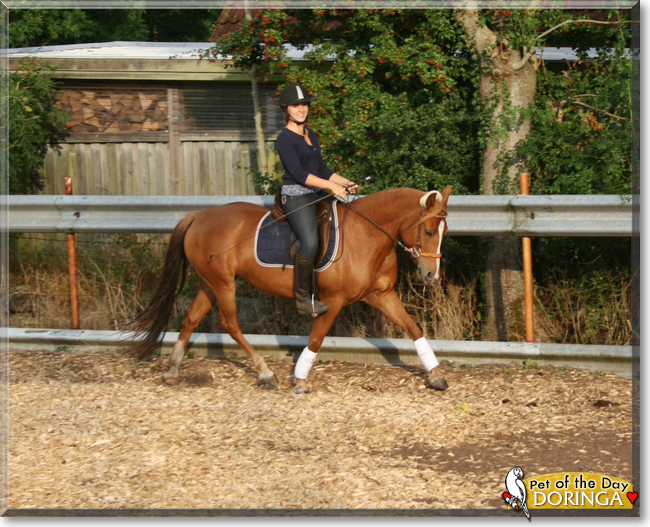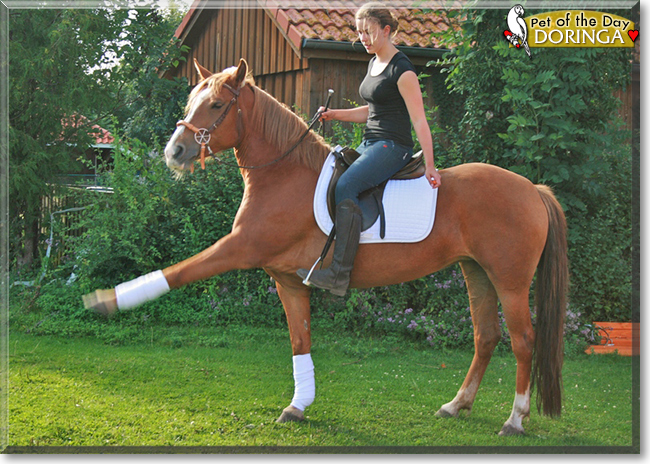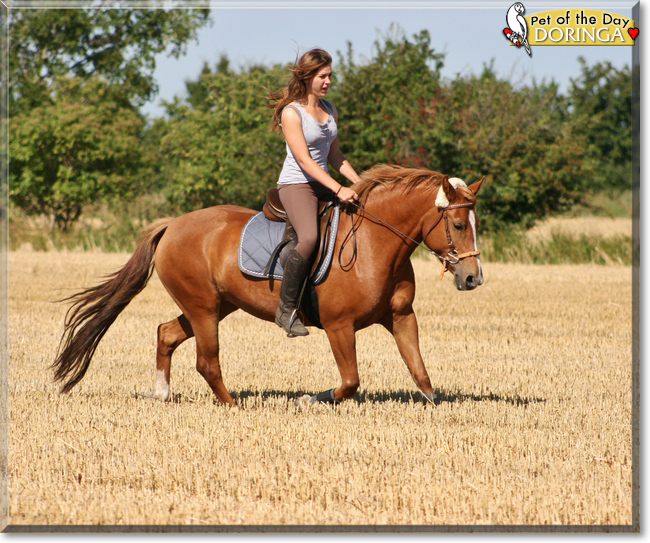 ---
Talk about Doringa in Pet Talk!