This is my Bearded Dragon, his name is Ozzie. He is about five and half old now. He is friendly, and genuinely seems to like people. He climbs on calmly, and lets people even touch him (gently) so they can feel what his skin feels like.

My beardie has warmed the hearts of many, even those who claim that they "hate reptiles." He is best friends with my dog, and sleeps in the funniest positions. His gift for pure relaxation is one we all could learn from. He is a cricket lover and a kind-natured boy to other creatures who are not "lunch." I will always love my Ozzie!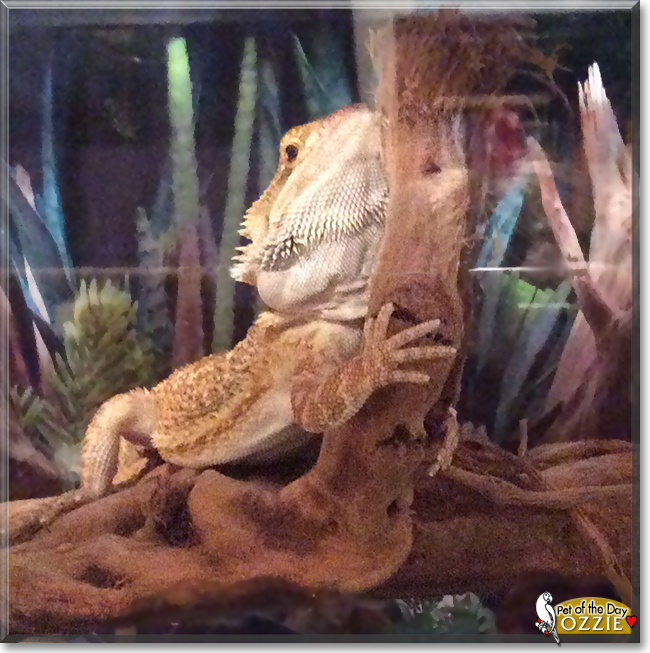 ---
Talk about Ozzie in Pet Talk!