Anthony is special because he is clever and so cute. I adopted him because he and his sisters and brothers were sick and they needed help. Anthony is a very friendly hamster, he loves carrots and apples. He keeps fit because he doesn't like sunflower and pumpkin seeds, and he runs in the wheel so much of the time.

He is also curious, sweet, and as you can tell, quite good with getting his photo taken! I love him!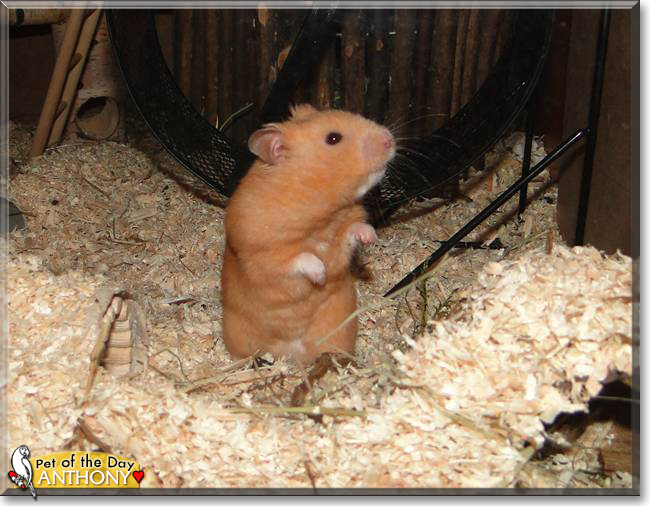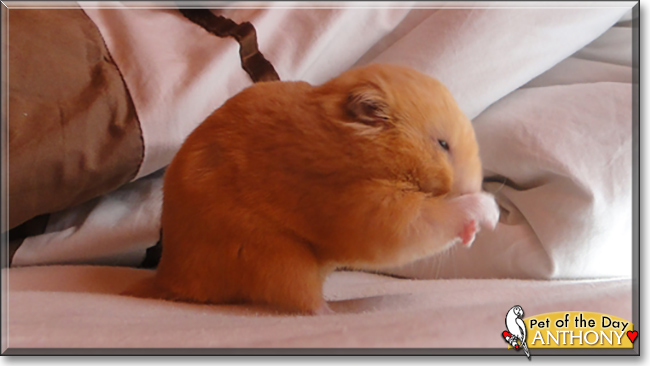 ---
Talk about Anthony in Pet Talk!