My first guinea pig ever was called Georgina. She was really stunning - just imagine a guinea pig with a black, blonde and white fur and a golden glint in her eyes. Moreover, her one front leg was dark and the other white, so that she was looking like if she had an elegant sleeve on her. Thanks to her flawless appearance, I nicknamed her "a model".

Sadly enough, Georgina died only after two years. Then, I decided to adopt another pet - a skinny guinea pig gentleman called Mister Bakary. He is still living with me, but despite his friendship and because of his shyness, I began to miss the self-confident Georgina more and more. Then, my mother decided to fulfill my wish and was looking everywhere for a new tricolour guinea pig with a long fur.

I still remember the day she called me on my cell phone and asked me to go to the capital to meet her.

"There is a guinea pig in a pet store. She is tricolour and looks a bit like Georgina!" my mother said.

I went there the same day. My mother made there a reservation, so that no one else could buy the new Georgina before I came there. First, I saw a couple of eyes staring at me from a hutch. Then, a grey, ginger and white guinea pig came out to look at me. She did not look like the former Georgina at all. I was very disappointed at first.

"Would you like to buy her, sir?" the saleswoman asked me immediately and gave me the new Georgina in my arms. She was incredibly tame.

"Yes," I replied, but still felt a bit disappointed about the whole situation. Nevertheless, the new Georgina came with me home that day.

"Mister Bakary, come here and look at her," I told to my other pet. After the first shock, he was excited to have a new visitor and mate. But Georgina was not glad to meet him and began to behave very selfishly. Then, for the first time, I started to recognize the kind of "royal" behavior of the former Georgina.

Finally, after a few weeks, the two became friends. On the other hand, Georgina started to behave more and more selfishly and began to request full attention like a princess. Then, I took some pictures of her and noticed, that she has an incredible talent to act like a model. After every snap, she made a new pose. I immediately recognized, that the nickname of the former Georgina was wrong - I should have called her a "beauty", because the "model" describes more the new Georgina.

The former Georgina liked the sound of my guitar and deeply hated the voice of Lil Wayne. I bet she would like to be a musician if she was born like a human. The current Georgina enjoys watching fitness videos. There is no doubt she would be an outstanding aerobic trainer.

I believe that there is still something after death. I believe that one day somewhere there, I will have the opportunity to introduce the both Georginas to each other so that they will have the chance make a pact of talented and elite guinea pig BFF!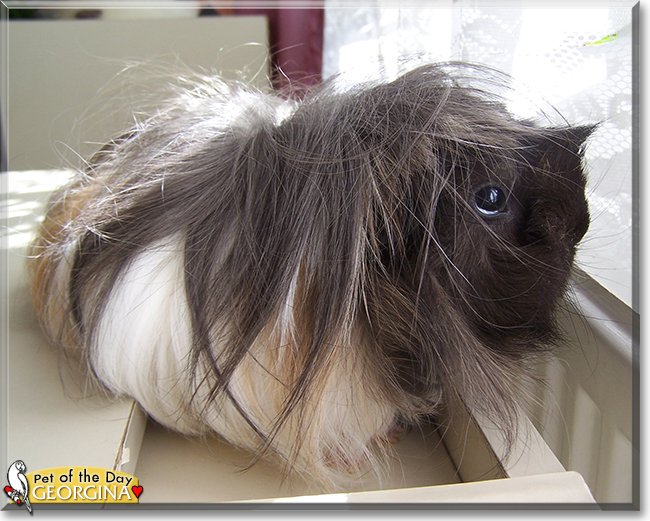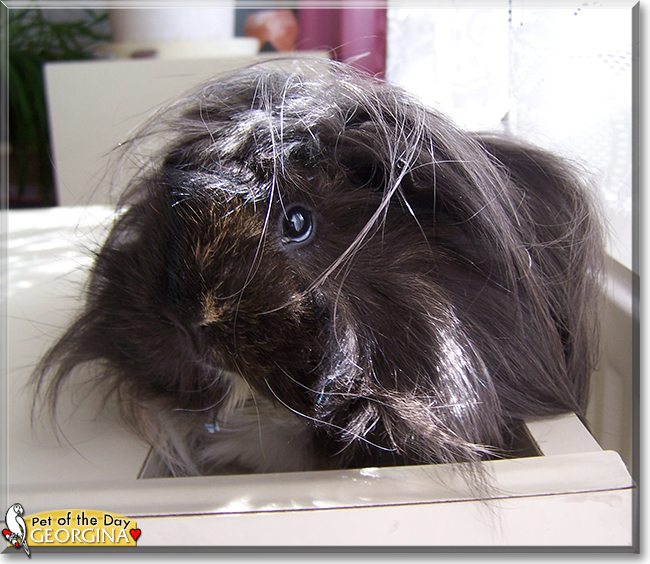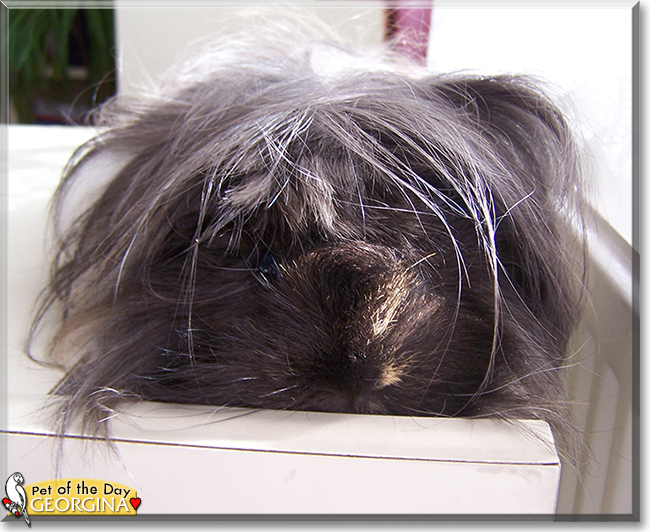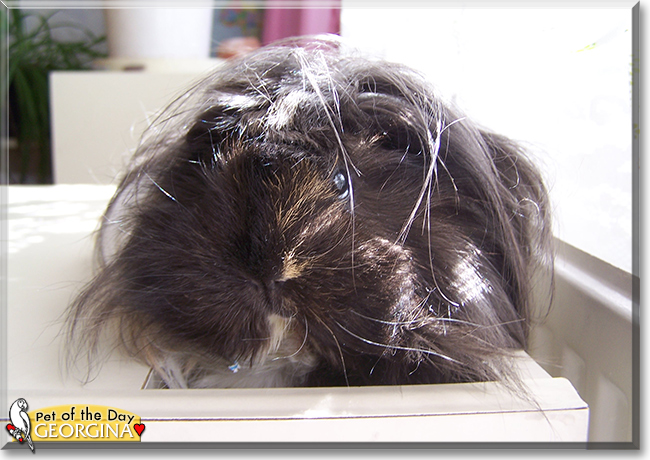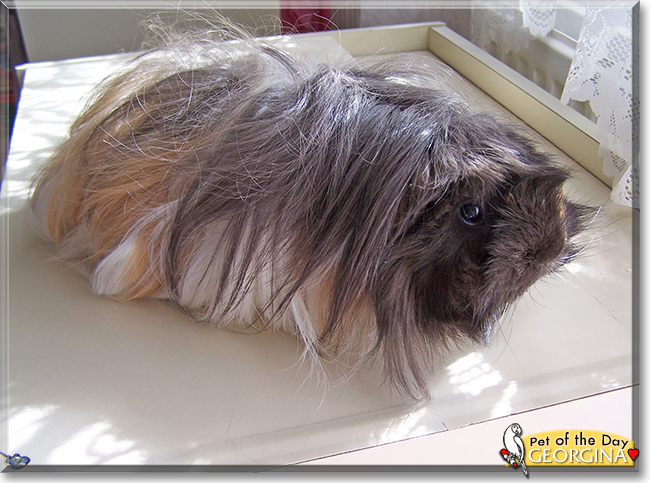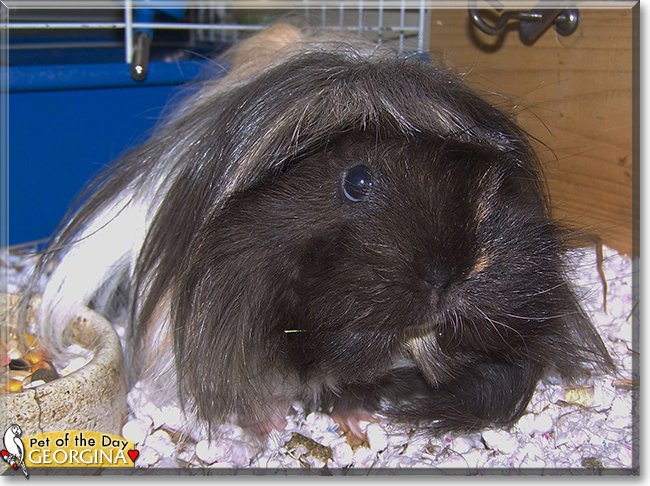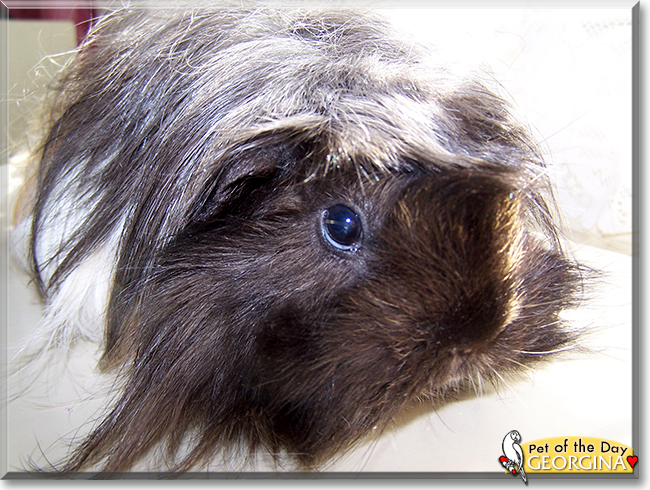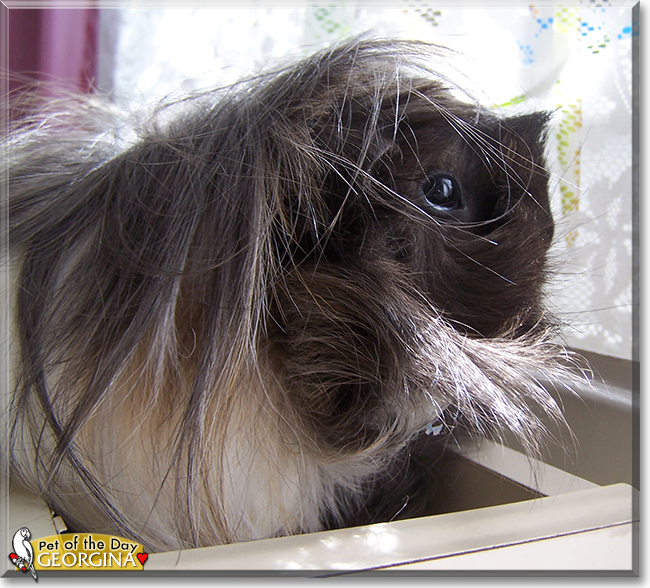 The Former Georgina: