When we bought her about eight years ago, my first bunny had passed away a few days before and we needed a friend for the bunny that was left behind. When my parents and I entered the shop, there was only one little bunny left for sale and I instantly fell in love with this cute little gem.

The shopkeeper told us, that no one wanted her, because she was "Already eight weeks old." I didn't understand why someone wouldn't want such a beauty and instantly begged my parents to get her. I was 13 back then and still very sad about my first bunny's early death. So, after begging a little, we got her and ever since then, she's been a part of our family.

She usually hates being touched, so its always a fight, when she has to visit the vet. Since she has a very big enclosure, its extremly hard to get her. Additionaly, she's very fast. But every time she gets caught by us, she'll be stressed out for about five minutes, before she seems to understand, that we won't harm her. I give her cuddles, talk to her in a calm, quiet tone and give her some broccoli - her favorite food.

She may not seem very special, but to me, she is. She helped me to get through some very tough parts of my life, just by being there. I don't know what I will do when she dies some day, I love her so much.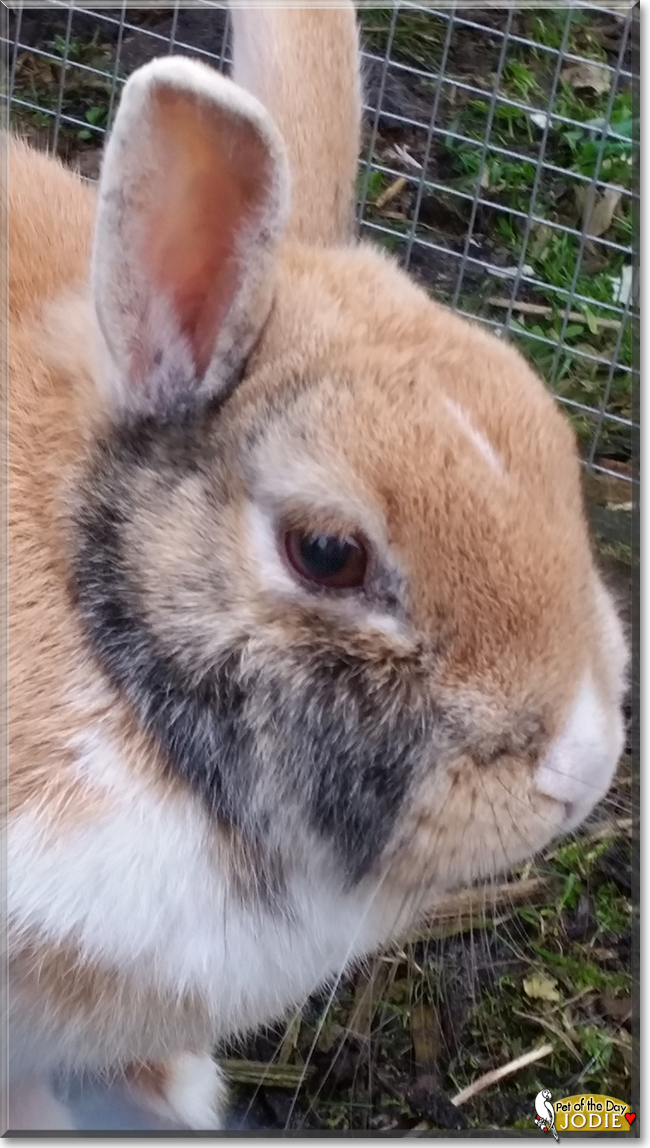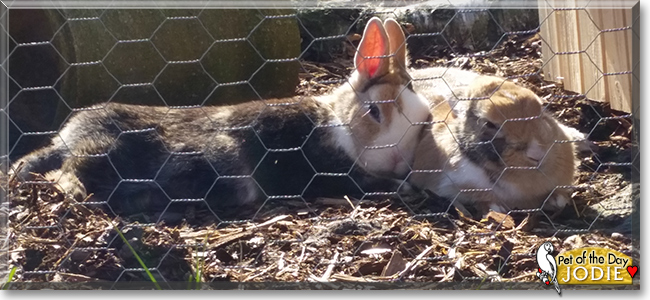 ---
Talk about Jodie in Pet Talk!