I bought Svala and her mate Dimi from exotic pet store, they were at the time one and half years old. They had babies, and at the moment there are six doves living in our family. Svala, the grandmother, her son Archimedes, his mate Atramedes, and their three children Cho, Gall and Jesus. Unfortunately, Dimi passed away last December.

Svala is very calm and gentle old lady, she loves to bathe, hang out with her kids and grandkids and to relax and cuddle. She can also be a little mischievous sometimes, splashing in the dog's water bowl and coming to take a little taste from food plates. Once she walked across a chocolate cake, leaving foot prints on it.

As she is already an old lady, I'm making sure she can enjoy her life to the fullest every day.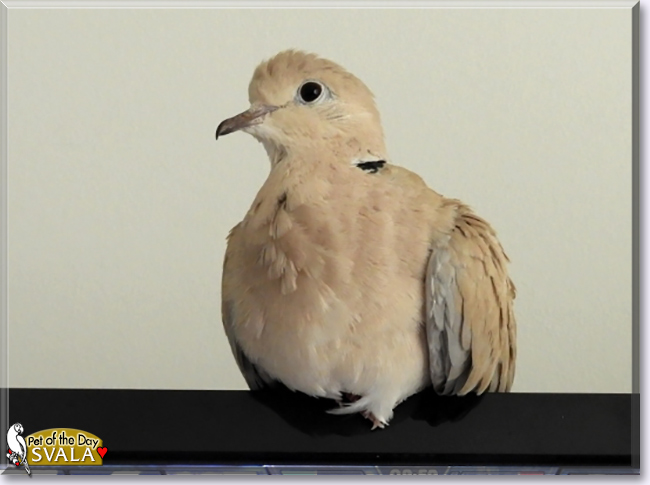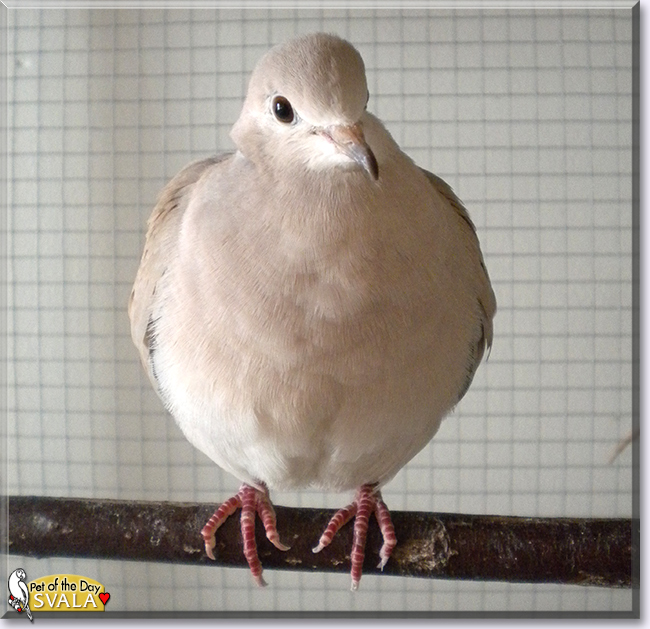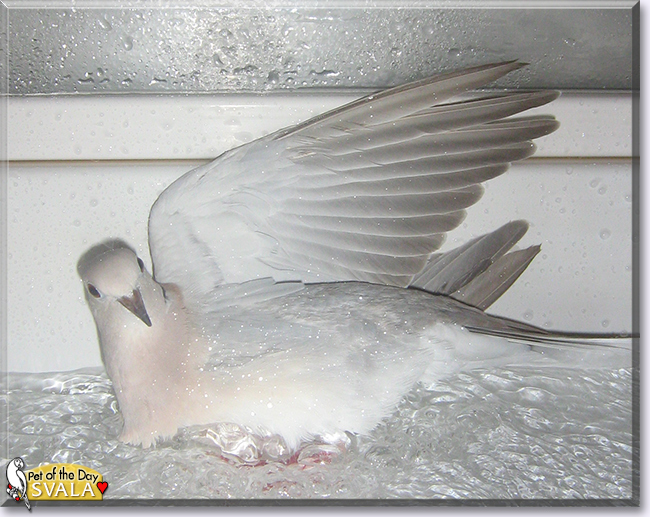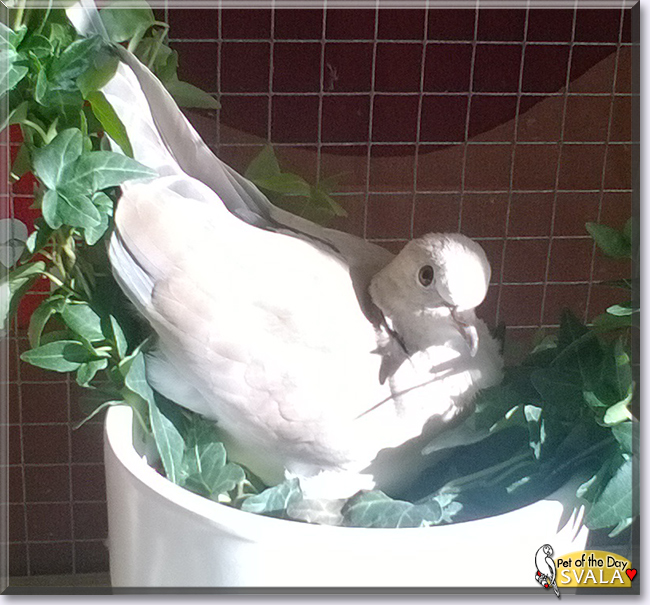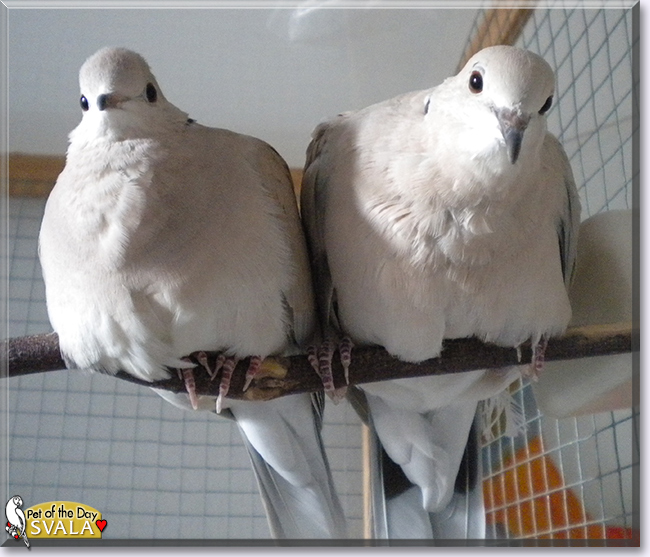 ---
Talk about Svala in Pet Talk!