Thelma is the bigger sister of Louise and is known for being happy, loving, but also naughty! She's my only guinea pig that would willingly lick (kiss) me. Thelma, along with her sister was adopted from a local Pet Smart by my teacher. At the beginning of the school year, there were three class guinea pigs; Luna, Thelma, and Louise, but Luna sadly passed away. Because I grew to love them so much, I get to be their caretaker on vacations, and that includes all summer vacation!

Thelma's a biiiig girl! She is easily the alpha girl and is known for getting her way. She's known for having a mix of a bunny and a rat face, but she's still my happy little girl. She's a sweet girl who will give you plenty of love! I'm so blessed to have these girls in my life and I wish for many more years!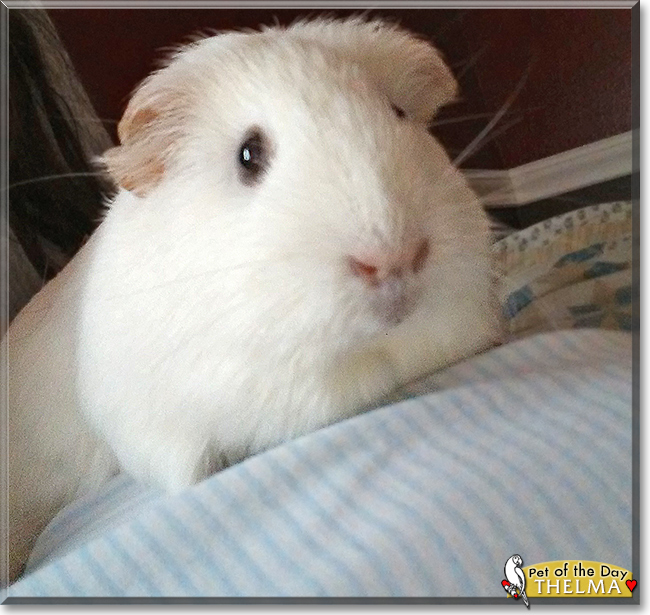 ---
Talk about Thelma in Pet Talk!