Louise is a curious and friendly little sweetheart of a Guinea pig! She was adopted by my teacher along with her sister Thelma, but unlike her sister she had Ringworm. My teacher took her home and nursed her back to health. Once I started the school year I started to get very attached to the little baby piggies, and so I started to visit every morning before class began. I loved them so much that my teacher and I agreed that I would watch over them during breaks, including summer vacation! I am sort of acting as their baby sitter or nanny for now, and I love every minute.

Louise is much more curious and willing to let me hold her than her sister Thelma is. She's such a sweet girl with an adorable friendly personality! I'm so happy to have both of them in my life.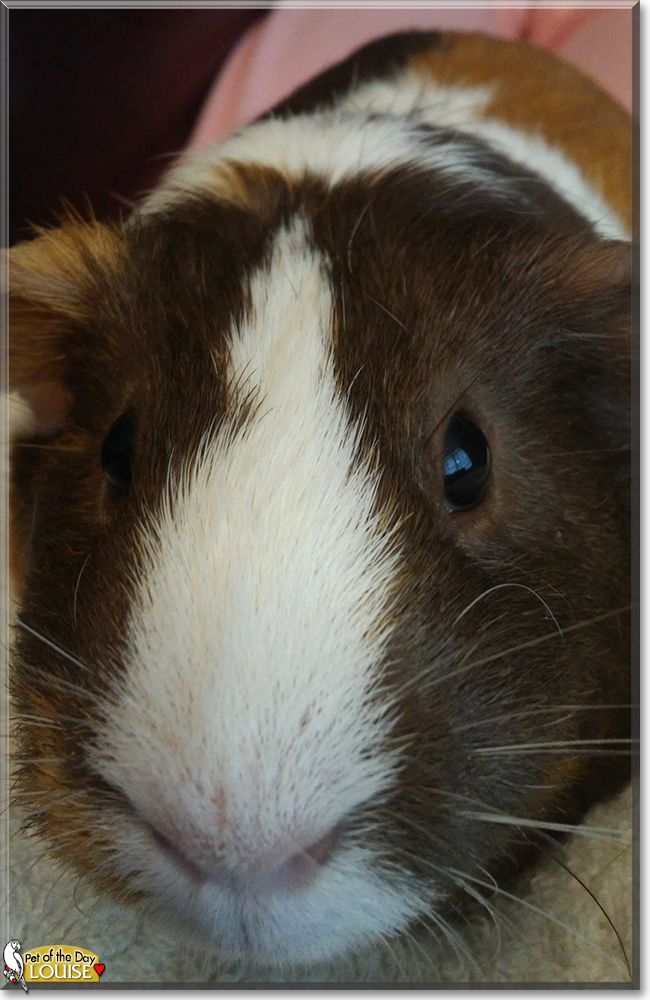 ---
Talk about Louise in Pet Talk!