Here's Hahnzel, our Hahn's Macaw. She's seven years old now, as of July ninth. Her hobbies include shirt destruction, flock calling, and dropping food for the dogs. The Hahn's is the smallest bird in the Macaw family, but don't worry - she has all the personality of a bird many times her size!

We call her our little winged assassin. She is very energetic, very curious, but can be very, well, naughty. Be mindful of that beak, it get a very sharp at the tip and will draw blood without any effort.

We call that first picture her spoiled bird photo. But it is also the "what was that noise?" look, and of course, "time to bite you for no apparent reason!" Look ...

She may be a bit spoiled - counting our pak-o-bird traceling cage, Hahnzel has four cages. She has her sleeper cage, living room cage, the aforementioned pak-o-bird, and a smaller outdoor cage that I hang up. We do love her!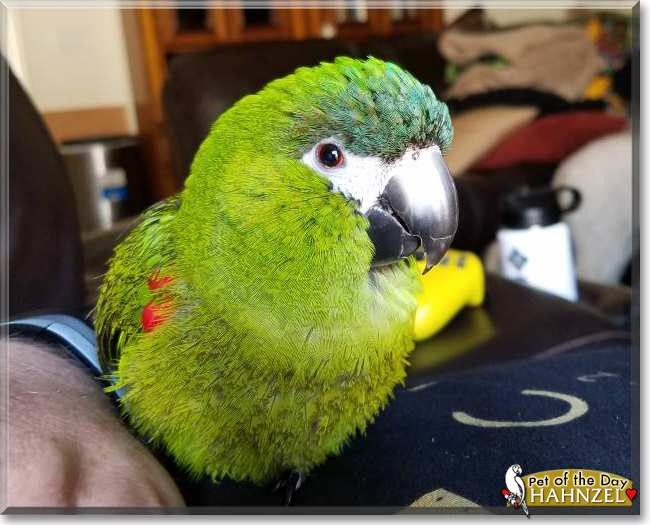 ---
Talk about Hahnzel in Pet Talk!