Hi, this is my hamster Diego. He is a funny two-month-old hamster. Diego lives in a very big cage. He has toys and a house where he can sleep.

His favorite toy is his hamster wheel. He jogs often in it. A hamster is nocturnal, so Diego sleeps the most time of the day. But when he is wide awake I play sometimes with him. That's funny. When he is very happy he is licking my hand. I will build a maze or I take him on my hand and when Diego is happy he is licking my hand. That's so sweet. But the funniest thing that Diego did was that he jumped from the third level of his cage. First I thought he was hurt, but then he came to me and got right on my hand. I love Diego forever.

Diego's absolute favorite food is clover (you can see him with it on my first picture) but he likes apples or something other food too. Once week I have to clean Diego's home and every day I have to give him food and drink. I love Diego very much.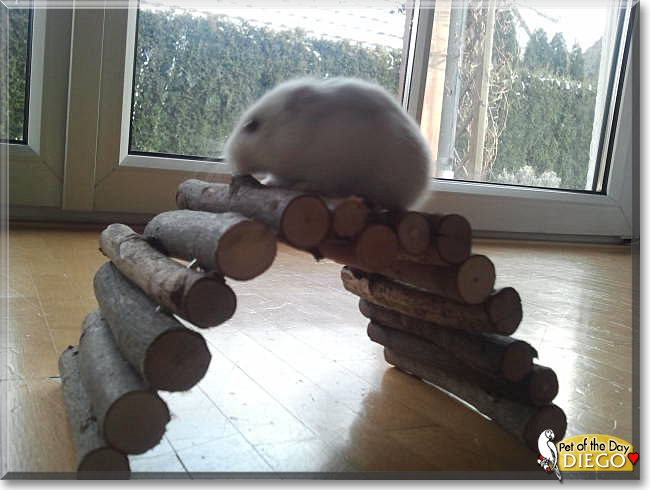 ---
Talk about Diego in Pet Talk!