Merlin is a special little rabbit. He came to us after Joey died and my girls had some problems with each other. He was three years old at that time and had to live without another rabbit friend for a long time. His former owner gave him to us so he could finally get a better life. He is now almost six years old.

Merlin is a fluffy little furball. He loves to sleep and he also loves to get petted, even while he sleeps! He is such a little sweetheart. But he often has his little panic attacks. He even gets scared by us or Molly walking by when he doesn't expect this to happen. Merlin has the nickname "Wau-Wau" ("Woof-Woof") because he is like a little dog. He likes carrying his toys and food around.

When he first met Molly and Ealy he wasn't nice to them. It took some time, but in the end they loved each other. But Merlin had to learn some rabbit stuff from the girls. Especially how to cuddle with others. Ealy was a good teacher. She loved him so much, and often forced him to cuddle with her!

You can see them both holding each others paw in one of the photos. Unfortunately Ealy died last summer (She was older than the others). Since then it has been only Molly and Merlin. They are like siblings. They love each other but also sometimes don't like each other at all. My rabbits also have a YouTube channel.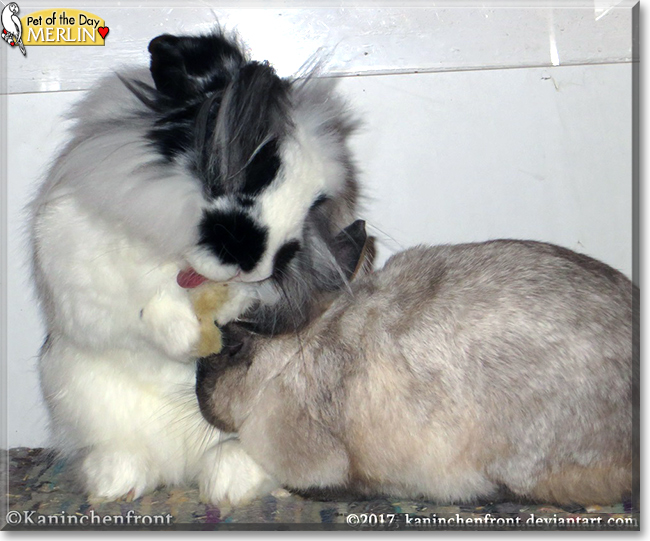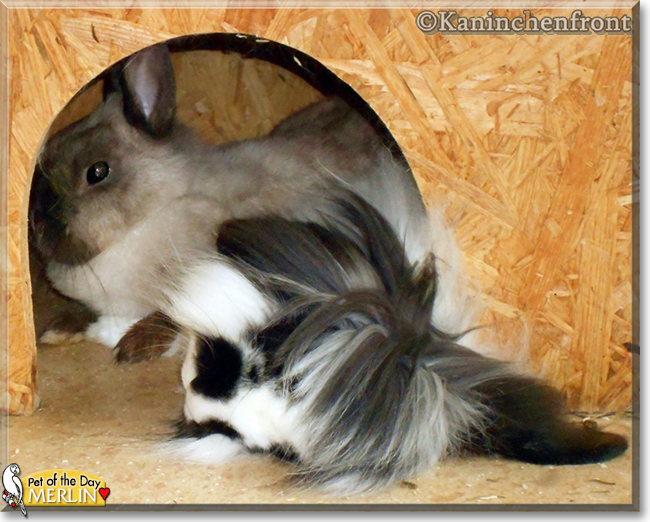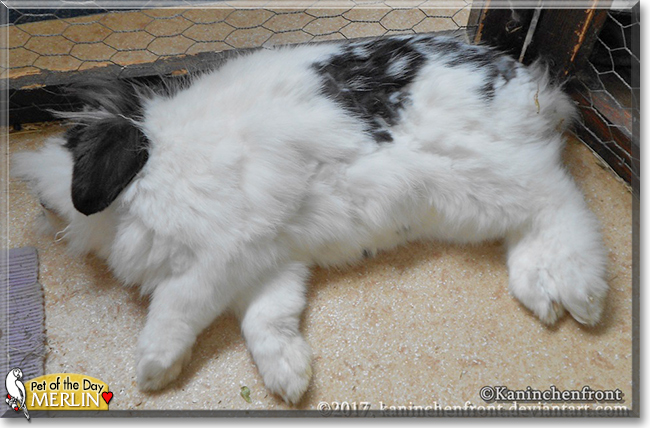 ---
Talk about Merlin in Pet Talk!