Fifi is my female Canary. She lives with us and my other canary Lewis on Reunion Island. We are a French territory, but are much warmer place as we are in the Indian Ocean, and our island is tropical. So it is never too cold for our little yellow friend!

Fifi is a very special bird because she loves playing with us when we are teasing her when she's inside her cage. It becomes a fun game. She loves to be out of her cage sometimes, and hopping about, too. She's more courageous than Lewis, her boyfriend! Fifi sings a lot, and can be very loud when she decides. We love Fifi!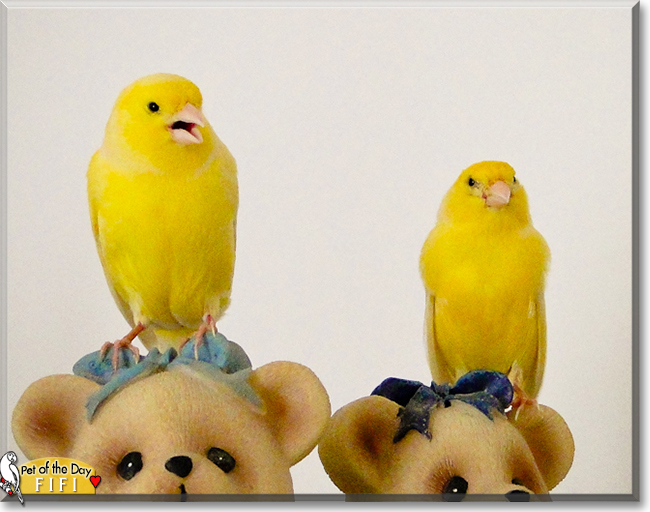 ---
Talk about Fifi in Pet Talk!