Pepper is a guinea pig and he is male. Pepper is about 30cm long. He's nine months old in these pictures, but now he is a year old. His weight is about 600g. His color is white with black and brown spots, and he is very cute!.

His favorite foods are apples and fresh vegetables. He also eats hay. Pepper and his friend Jingo often are going outside into the garden for a walk when it is not too cold out. When he comes back, an apple is waiting for him in his cage.

Pepper lives with his friend Jingo in his cage and of course with me in our flat. I love my Pepper!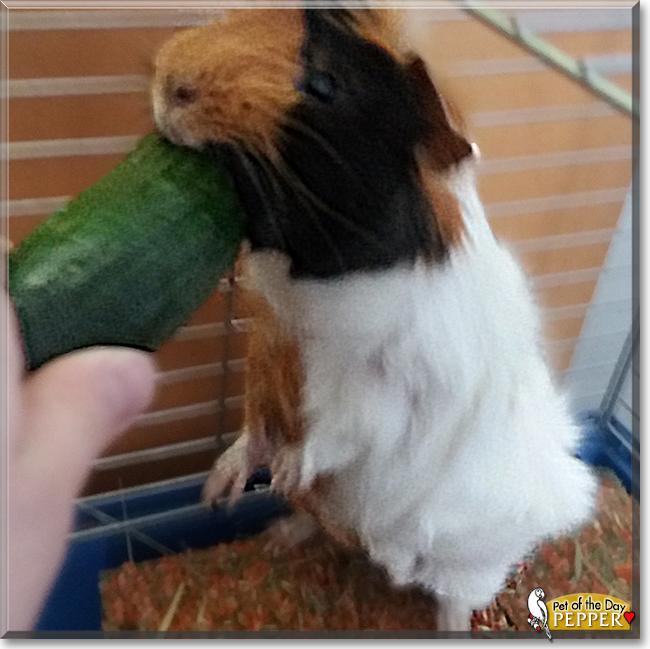 ---
Talk about Pepper in Pet Talk!