This is my Clive, my beloved Gypsy Cobb gelding. What makes him special is his charisma. He is always concerned, but curious and open to everything. He also knows how to present himself well, although he is still a baby is his heart.

    Nevertheless, he is very intelligent and has a high uptake when we teach him things. He remains behind in many ways, but is interested in everything we try. Also you can quickly get Clive interested in something, whether to play with pylons or to work seriously, but this playfulness expires pretty quickly sometimes. Despite his tender age, he is still more mature than many other horses which are twice his age or even much older. I hope he has a long and healthy life, in which we both have fun.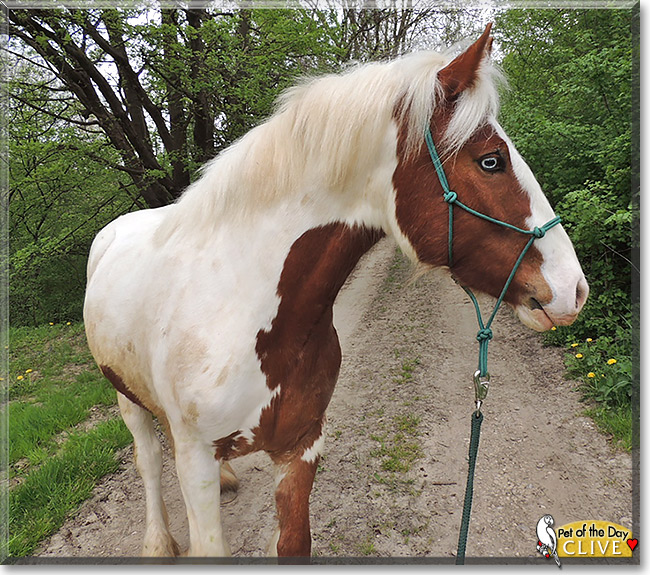 View more images of Clive!