Name:
Atlas

Age:
Two years old

Gender:
Male

Kind:
Nosy Be Panther Chameleon
Home:
Peoria, Arizona, USA


Atlas is a male Nosy Be Panther Chameleon. He turned two years old just last month. Though chameleons aren't really supposed to be held, he does like sitting on my shoulders or on top of my head as I do chores or am lounging around. I also hand feed him from time to time which is always fun.

I've wanted a chameleon for few years now and it took me a good amount of research until I finally decided to get one. I don't want to discourage anyone to get a chameleon but they are a high maintenance animal, so just make sure you do research first to see if you have the resources to care for one.

The picture of me holding him in the mirror was when I first got him, so he was only a few months old there. And I have a close up of his tail just because I thought it was pretty! I love him!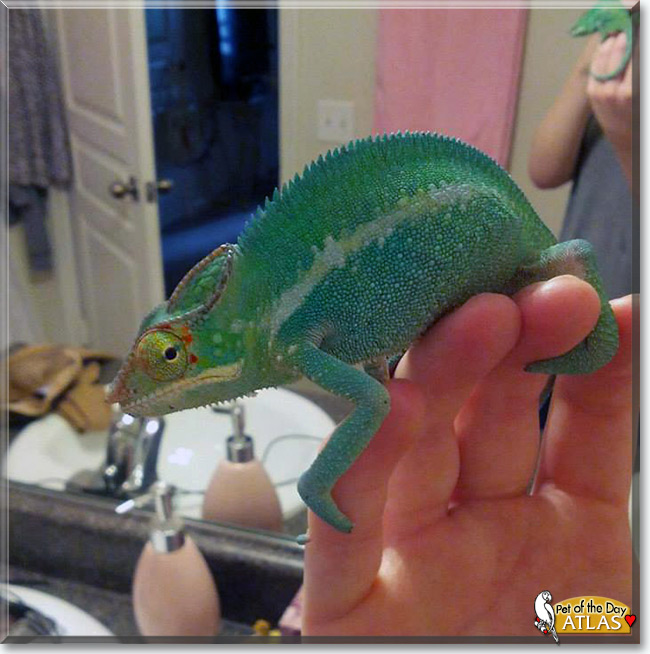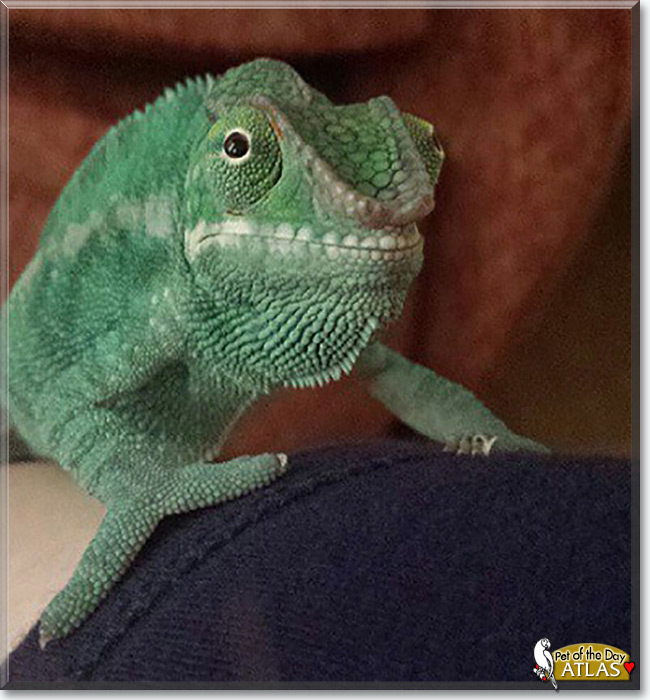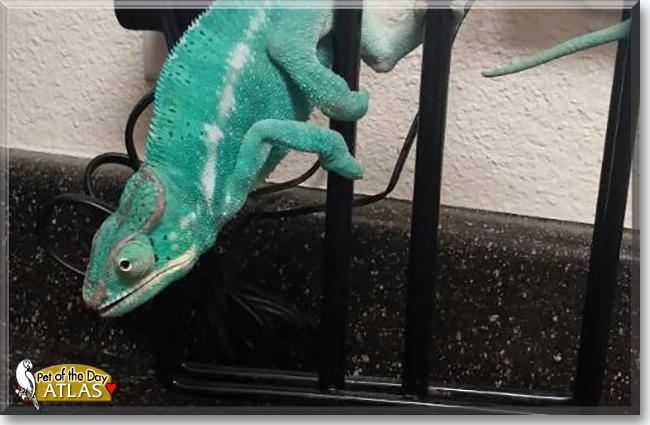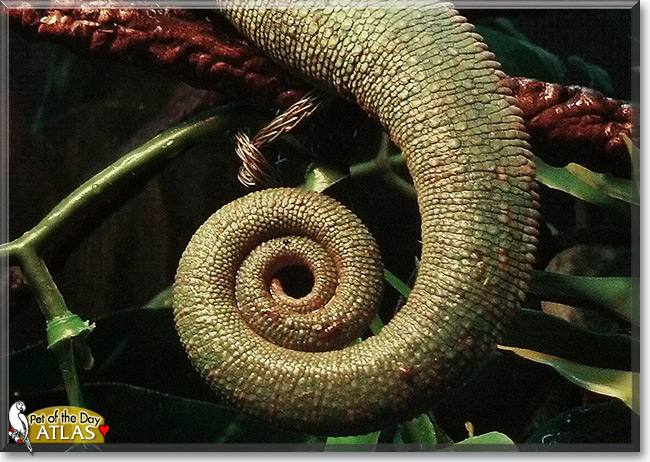 ---
Talk about Atlas in Pet Talk!