Name:
Itachi Uchiha

Age:
Two monthss old

Gender:
Male

Kind:
Fancy Mouse
Home:
Alberta, Canada


My little man here is either a tri-color or a broken splashed, I'm leaning toward tri-color. Unlike a broken brindle, which I have also had, his markings are not changing at all. A tri-color mouse is one that has three distinct colors and they are hard to breed. I usually just call him Itachi. In case you were wondering, hs name comes from a fictional character in the Naruto manga and anime series.

He tends to run away when I try to hold him like his father Cotton, but lets me pet him and sits still for it like his mum Smokey Peach. He also shares Cotton's easily startled nature. He likes to investigate my mouth, he seems to want to be a rodentist. He likes to sniff, lick and nip gently. He is a very sweet, soft boy. He likes bird seed alot, and muffins. (I don't give him much, don't worry.) His fur is sleek and clean, and he lives with his two brothers Scooter and Grumpy. He is very spirited, loves to explore. I love him!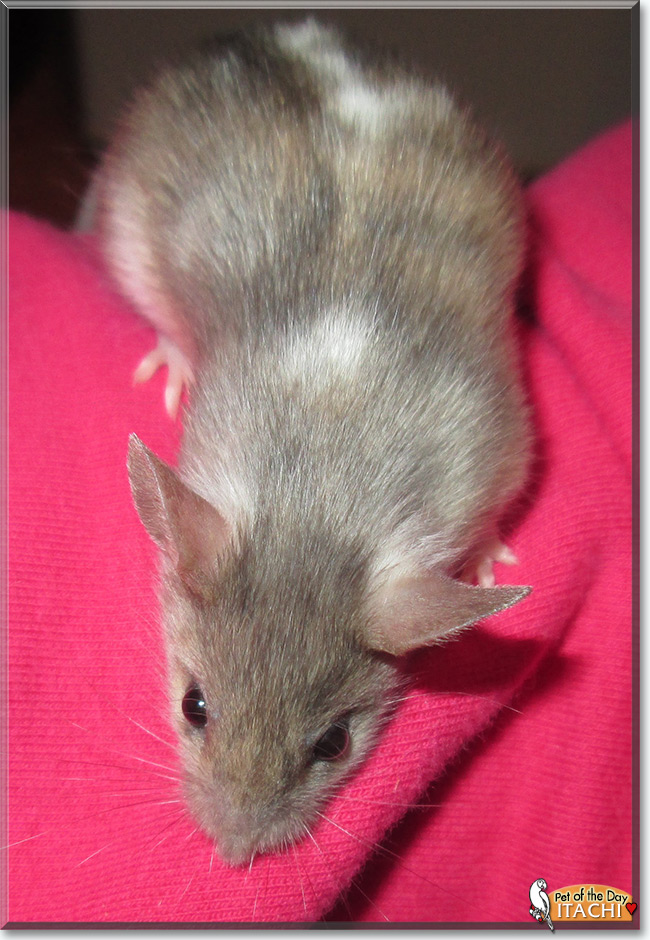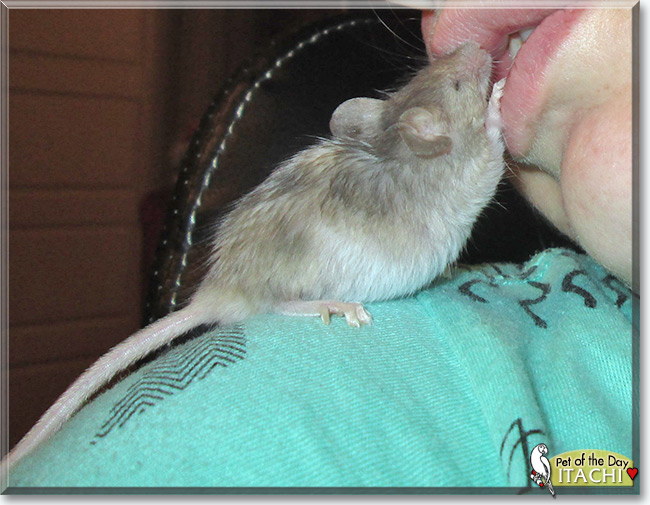 ---
Talk about Itachi in Pet Talk!