Name:
Pest

Age:
Seventeen years old

Gender:
Male

Kind:
Hanoverian/Appaloosa/Quarter Horse
Home:
Orwell, New York, USA


If I told all the stories about my life with the Pest, it would fill the entire Internet! Hopefully, I can condense it. Pest is the best horse I've had; he has a great sense of humor, is kind, loving, brave (unless it's a turkey) and protective of his little human "herd."

Imperial Legacy a.k.a. Pest a.k.a. Pumpkin Butt was born October 31st, 1997 to a nurse mare farm in downstate NY and was bought by my friends at a riding stable I was working at. I met him and his brothers and sisters in fall of 2001, and was tasked with teaching them ground manners.

Legacy came into my life just at the right time; I was in need of a steady companion to help me with my anxiety and depression issues, and he was the perfect match for me. My family had had horses long before I was born, but hadn't had any since I was about nine years old. My mother and I worked with him and found him to be a brave horse, willing to do anything. He wasn't high-strung, but he was fast. He has a caretaker personality and loves children.

He has been my rock through every storm I have weathered. He was there for me when I miscarried my firstborn, and was more of an anxious "father" than my ex-husband when I was pregnant with my son.

Now he and my son are inseparable, and he also loves my niece. He never walks fast with them, always plodding along like an old plow horse. When my mother and I ride, however, he is a different animal.

Pest is approaching 18, and shows no signs of slowing down. He's the family horse, and our best friend, too!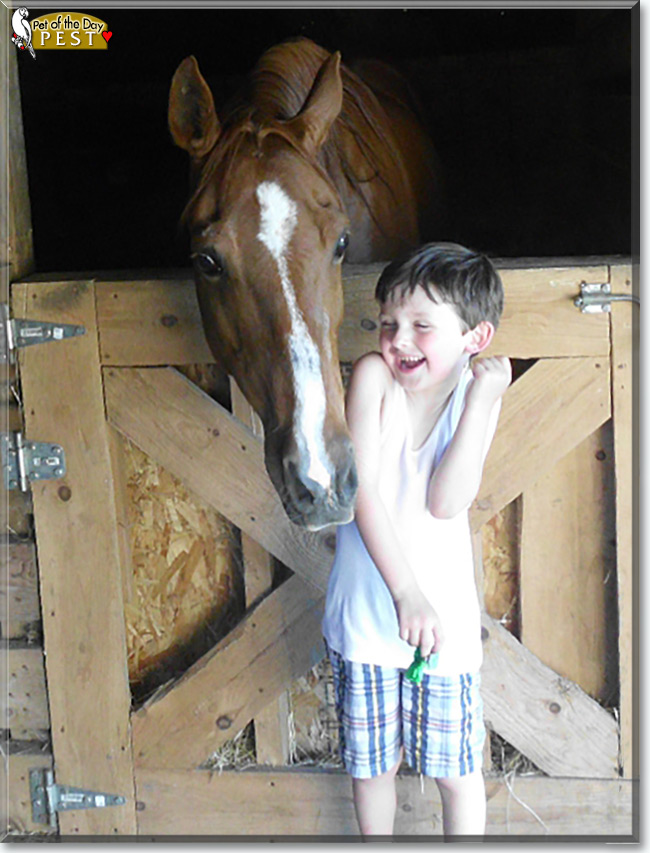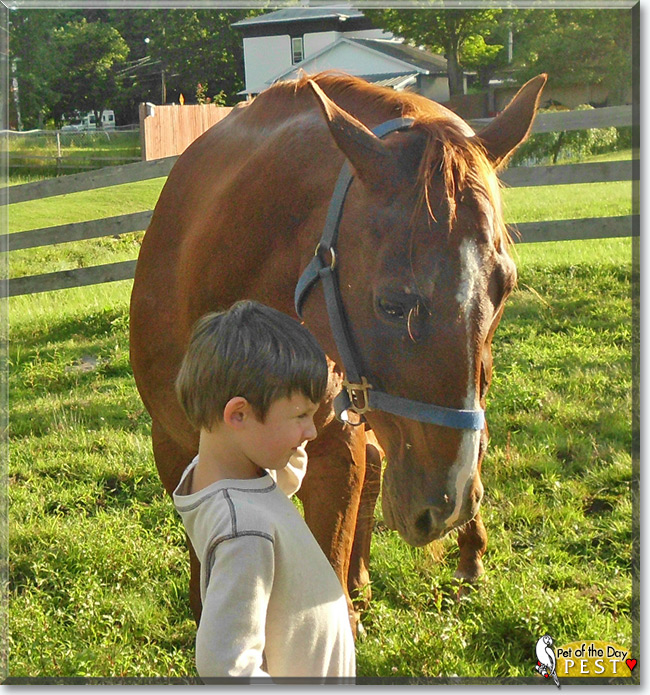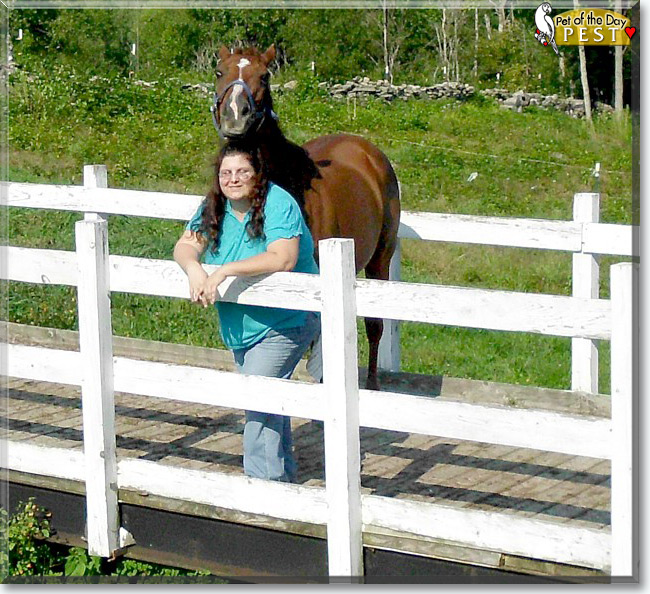 ---
Talk about Pest in Pet Talk!