Name:
Rosy

Age:
Two months old

Gender:
Female

Kind:
Roseate Guinea Pig
Home:
Lacey, Washington, USA


I was a looking for a new female guinea pig at PetSmart and, well, they were extremely expensive. Then the worker said they had a baby girl in the back who had a permanent head tilt, and I didn't mind that at all. We now know she doesn't have a head tilt from an ear infection she got. It turns out she is deaf; she can't hear, and she was born that way. She is still pretty spunky, though she tends to bite when she nervous. My favorite thing about her is that she love to play with stuffed animals.

Because she is deaf, and cannot hear any voices, the only way to calm her down when she is anxious is to hold her laying on her back and let her just lay there. It looks odd, but she likes it. My whole family loves her and she sweet and spunky and loves snuggle and play.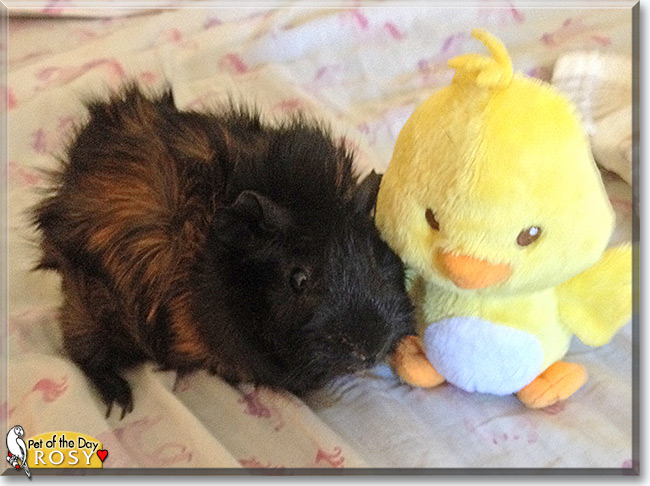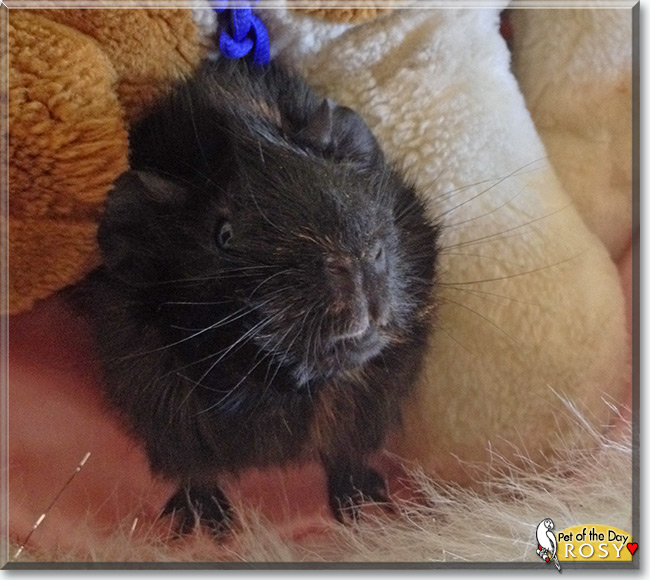 ---
Talk about Rosy in Pet Talk!