Cadbury Caramel, nickname Cadders, was born on the 9th of July 2013 and came from a fantastic rescue called Camp Nibble. He's a slim brown boy with a patch of ginger on his bottom. He's very cute and furry. He looks like a chocolate bear which has had a bit bitten off so you can see the caramel inside (the ginger spot on his bottom).

    Cadders is fast and he chases his brother Josh about a lot. He also likes jumping on boxes so he can see out of the cage; his favorite things in the cage are the boxes. His favorite vegetables are sweet corn and dandelion leaves.

    Cadders is shyer than Josh but is happy when he's on your lap. He squeaks a lot to Josh, especially when they are out of their cage. They like to run about in the living room and also like going out in the garden when the weather is nice.

   We have made a website for Cadders and Josh called Go-Go Guinea Pigs!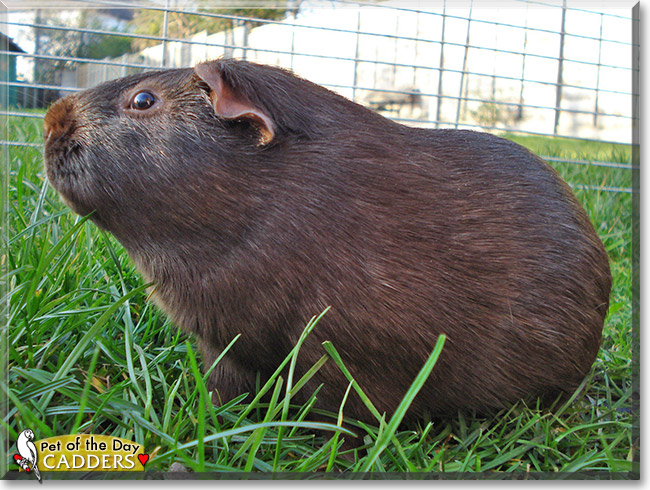 View more images of Cadders!