Tilly is a Lop-Eared Rabbit aged two. She loves to explore, eat grass and jump! She is also very nosy! She loves her best friend, Nibbles, who she loves playing with and messing about with! Tilly loves relaxing, also! She is one of the cutest rabbits ever! She gets very excited when she is getting fed and what makes her special is her personality! She is a loving and friendly rabbit who loves both adults and children. Tilly is shown on a YouTube channel called "nibblesandtillyworld" which is shared with her best friend Nibbles! It is also shared with Hammy the Hamster and FiFi the Cat!

    Watch Tilly in Rabbits, Daisies and Strawberry and on her YouTube channel. View her photos on Instagram. Tilly also has a website NIBBLESANDTILLYWORLD and a Facebook page.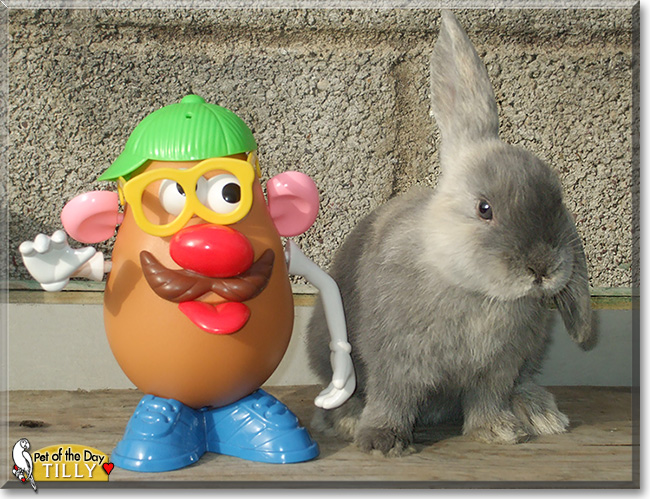 View more images of Tilly!