Nibbles loves playing, eating, exploring and of course playing with his best friend, Tilly, who is a Lop-Eared rabbit!

    Nibbles is a friendly, loving, mischievous, curious and funny rabbit who loves being rubbed and played with. He was bought before Tilly and of course, there were some issues between them initially. They had to have separate turns in the garden and they slept in different cages/runs. But of course, they are the best of friends now, as you can tell!

    What makes Nibbles special is his friendliness - whether it's an adult or a kid, Nibbles will always be on his best behaviour, allowing children to rub him and kiss him! However, sometimes he puts on a show for them, getting into a friendly fight for a carrot with Tilly!

    Nibbles loves the camera, of course! He often poses for it! If you want more of Nibbles, you can check out his Instagram profile as well! Here you can see pictures and short videos of him and his friends!

    You can see Nibbles on the nibblesandtillyworld website! You can get updates about Nibbles by following @nibblesandtilly on Twitter. And see videos like Nibbles Eating Carrot Leaves.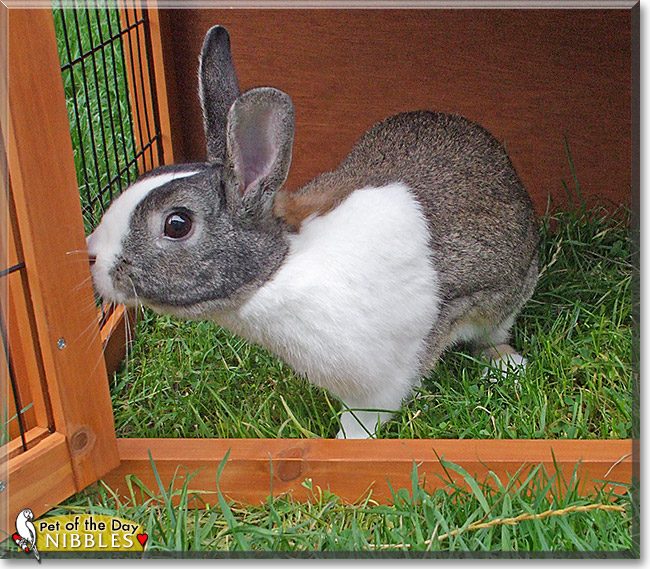 View more images of Nibbles!