This is Mei, my first pet. She is one of my five pets in total, along with Klondike (another bunny), Cookie ear (my hamster), and two turtles, Squirtle and Corrin.

    I got her four years ago, when my mom finally agreed to get me a pet. I had always wanted a bunny, and I finally got one. Mei loves running around outside, and hiding places with Klondike. She's a very scared little bunny, because everything is bigger than her or she doesn't understand it. She doesn't like it when I hug her too much, she's not a very social creature, but she tolerates it. Mei loves escaping from her hutch and running around our backyard as well.

    Though Mei isn't that social, she loves having her picture taken, no matter when I'm taking it. Probably because I feed her bits of carrot after every few pictures. You can find more pictures of Mei and my other pets on my deviantArt, and on my Tumblr, (under the tags Photography or Iceyfira). I love Mei very much!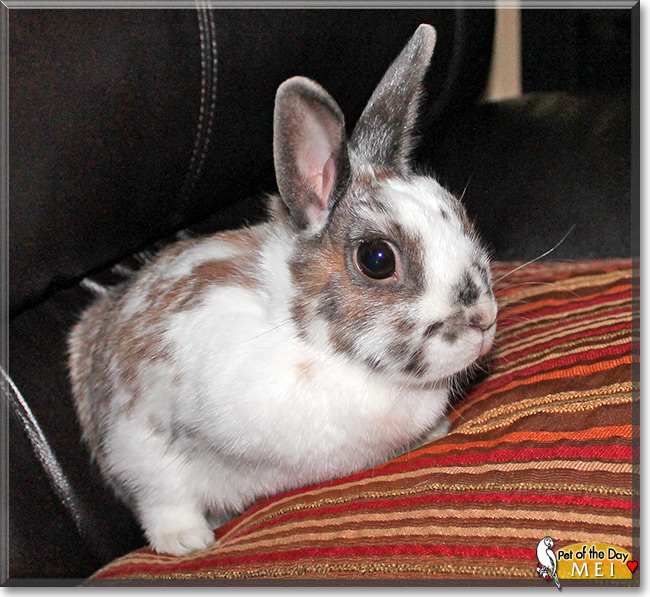 View more images of Mei!