This is my pet, I call this hedgehog one Sóshegyi Fürge. He was born April 24, 2012. He is an African Pygmy Hedgehog. He sleeps a lot during the day and likes eating. His favourite toy is the toilet paper tube of cardboard. He loves to run in his wheel very much. He can run the whole night long! He is a real good boy and it is possible to stroke him and to play with him. There are two pictures where he is with his sibling, Atta is her name, she is a hedgehog girl!

    The breeder where I got him has dealt with hedgehogs for many years. They are very enthusiastic and very much like the hedgehogs. They deal with them a lot and everything is done in order that the little animals should feel well. Fürge is a happy, healthy hedgehog, and enjoyed his adventure outside amongst the autumn leaves. He is a little domestic animal. He is rarely free outside. He did look for the beetles naturally then, though!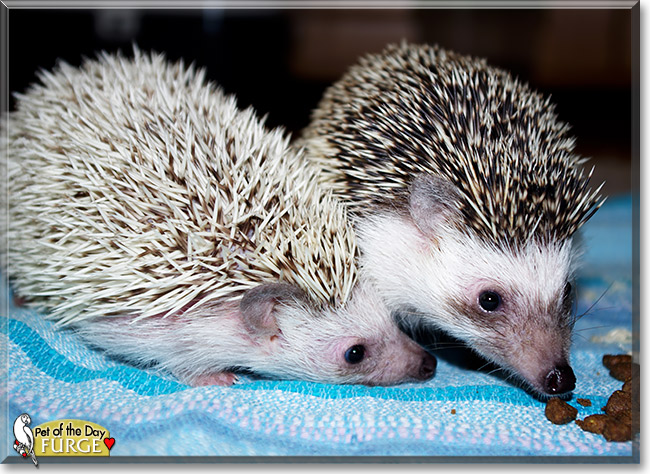 View more images of Fürge!