Móó-Shó is a small naked, pink rat with a huge heart full of love. He is still a child at six months old, and he love to frolic and play with other rats. I like to cuddle to him because his skin is so warm and smooth. To make his name shorter, i called him "Mucha" - in Polish it means "housefly". We think that fits because of his huge ears which are like wings.

    He's very clever rat. He can do lot of tricks, for example spinning. Sometimes he can use his intelligence against me. He will spin once, then expects his treat! He often escapes from the rats' cage so we often called him Gulliver after the fictional explorer!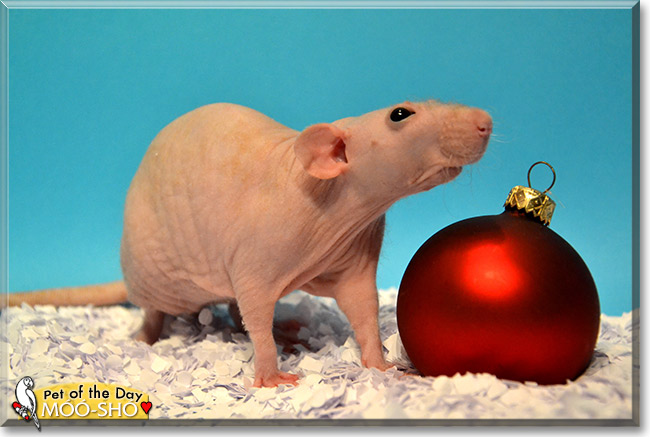 View more images of Móó-Shó!