I got Sid last Christmas when his old family no longer has the time to care for him. He is my third chin, the first two hate being scratched so it was great to find out that there is nothing Sid loves more than a good rub behind the ears! Sid is very vocal, when he sees me visiting with the other chins he starts to buzz and beep and make all kinds of noises, jumping around the cage until he gets attention. When he is out playing he can even sound like he is laughing, especially when I am trying to convince him to return to his cage! He is very outgoing, when we first got him he used to get upset if we touched his tail or back but now he is fine with it and as soon as I open his cage door he tries to literally leap into my arms!

    Sid is living alone at the moment, we did attempt to introduce him to my other two chins but it didn't go well so now I am waiting for the perfect baby chin to come along to hopefully be his cagemate. Until then, he will continue to enjoy lots of extra love and attention from me.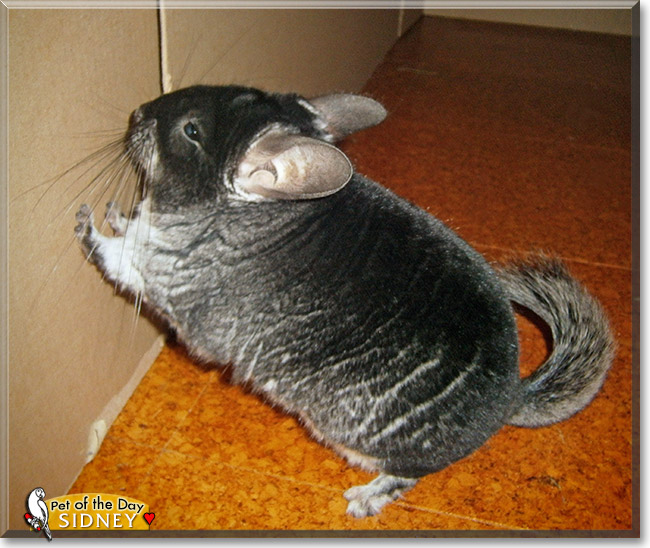 View more images of Sidney!