This is my miniature horse, Hollie. This is Hollie with her mum - when she was just one day old! She is a pedigree Miniature Horse, and stands 28 inches high. She is called Hollie as she arrived unexpectedly Christmas Eve, two years ago. Santa was extra kind to me. I could not believe my eyes when I saw her!

    She is more than my pet... she's my best friend. I live alone - so she comes in to visit me. She knows when I am sad, she lays her head on my lap, even if I'm on the computer. I get kisses and hugs and she shares my wine - from a wine glass. Don't worry, she never gets too much!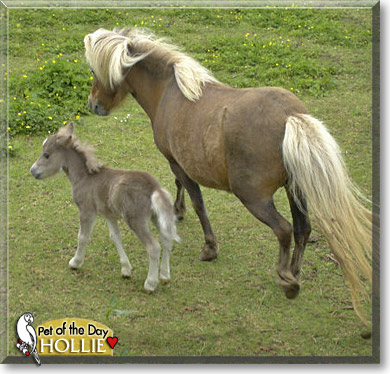 When she wants to go to the other side of the house she just walks through, but she invariably stops by the fridge, as she knows that's where the apples and carrots are!