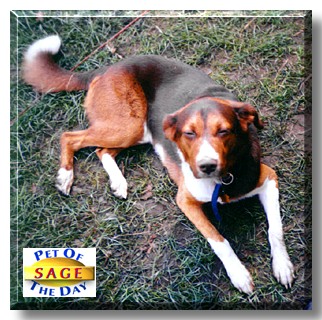 Name:
Sage

Age:
6 years old

Gender:
Male

Breed:
Border Collie/Beagle

Home:
Massachusetts, USA
We got Sage from a Buddy Dog shelter. He had been abused in his previous home, and was very distrustful of adult men. He soon adjusted to the love and attention, and is now a happy member of the family. He is good friends with the cat, and has been known to "herd" people who were straying from the group Sage thought they should stay with!

Find out how your pet could be Pet of the Day.